Solihull Borough Education Award for Elllie De'Athe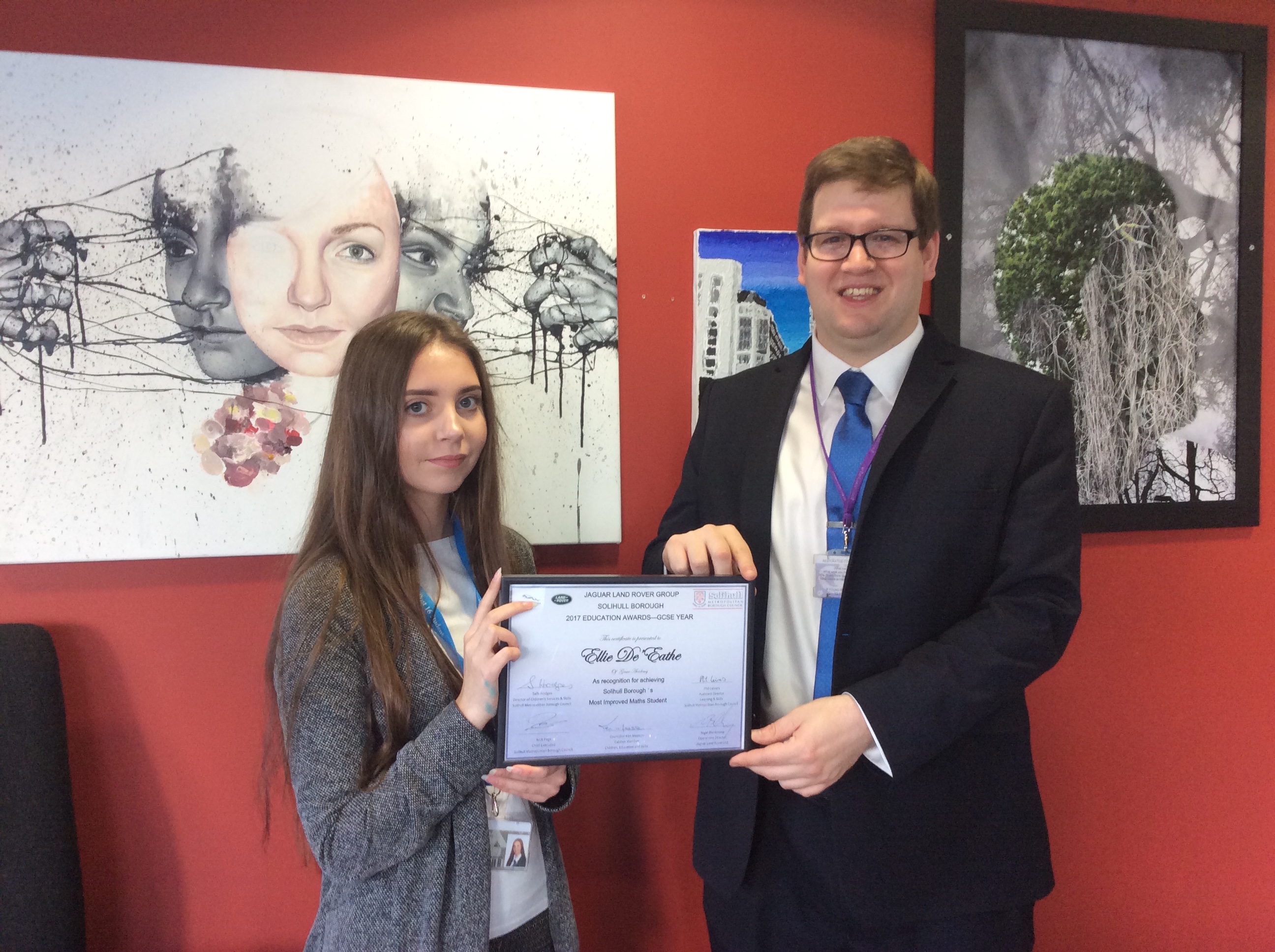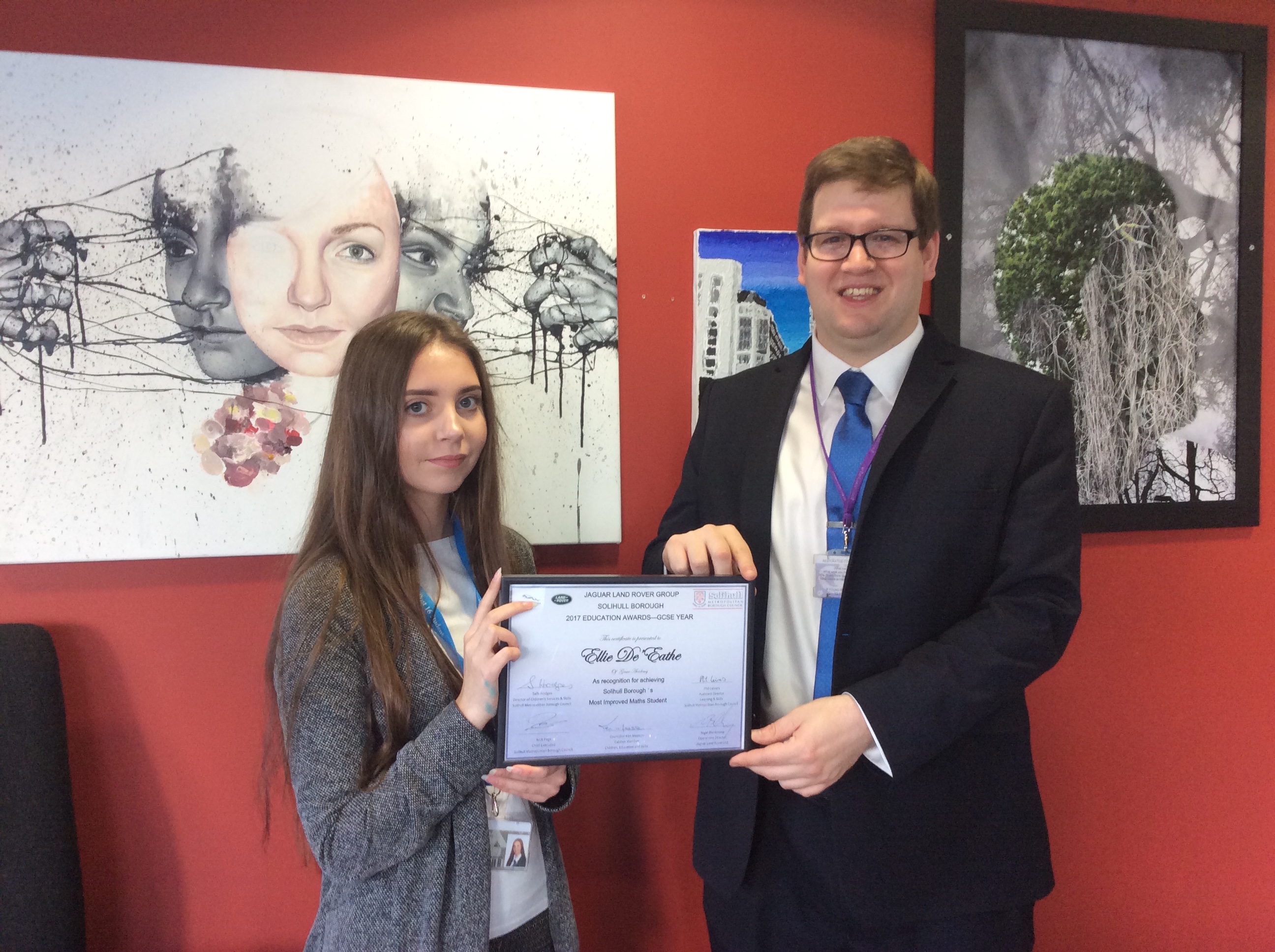 Year 12 student Ellie De'Athe has been awarded the Solihull Education Award for 'Outstanding Progress in Mathematics' by The Mayor of Solihull.
One of Ellie's teachers, Shaun Donald, Assistant Principal, said: "Ellie's journey from getting D and E grades in the bottom set to achieving 8 A*s at GCSE, three grades better than the national average in all her subjects, is an amazing one. Ellie has been a credit to the Academy and it is encouraging that our students and our efforts have gained recognition in the wider community."
Commenting about her success, Ellie added: "In Years 7 and 8 I wasn't good at anything and really struggled.  However, I hate failing so I made a decision to turn my life around. I started revising and revising and, for me, it was a great motivator to have competition.  My friend Sophie challenged me and, because she was my friend, it made it fun and we had a laugh.
"I knew I wanted to try harder and that is what I did.  I was always asked by my teacher, Shaun Donald, if I wanted to move up a set because he believed in me.  Shaun Donald was the main reason I got such a high grade in Maths.  I could always go to him for revision sessions and he was also prepared to help me with my studies through one-to-one mentoring. I am now considering going on to study criminology or photography at university."
Offering advice to other students, Ellie said: "If you are failing don't give up.  Revise and get help from anywhere you can.  At Grace Academy you can always find support, no matter what."
Speaking about Ellie's success, Shaun Donald added: "All the teachers here at Grace believe that every student has the potential to achieve great results if they work hard and Ellie is a great example of this. I hope she is a role models for other students here at the school."