Post 16 University Visit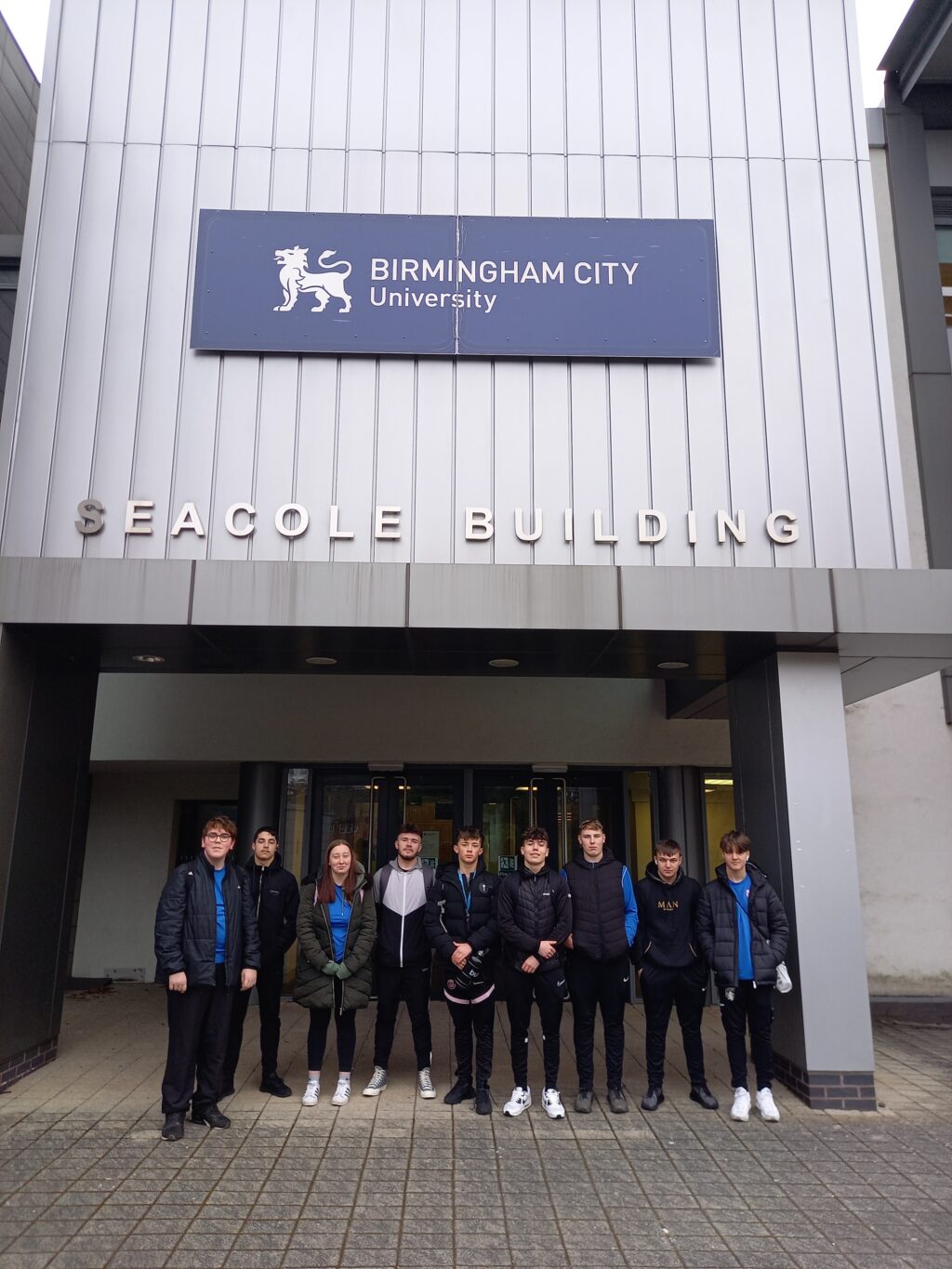 On 30th April the Year 12 Sport class went to Birmingham City University to take part in an Explore Sport day.
They participated in 3 different workshops as well as a presentation on the different courses available in Sport and career progressions. Students experienced some of the practical facilities as well as lecture rooms. The morning workshop was on coaching where the year 12's demonstrated practical leadership skills and learnt about the principles of coaching in sport. The second workshop was on Anatomy and Physiology where students labelled the life-size skeletons using their knowledge of bones and muscles.
This was a great interactive workshop. After lunch, the last workshop covered data performance analysis, here the students learnt about the importance of performance analysis for a range of different athletes and teams, they were really lucky to get to use the latest Catapult GPS trackers, they took part in a practical sessions wearing the GPS trackers and then looked at the analysis of movement/speed/distance covered in the session and how this could be improved. The whole day was a fantastic opportunity for our students to experience and understand the life in and around university.