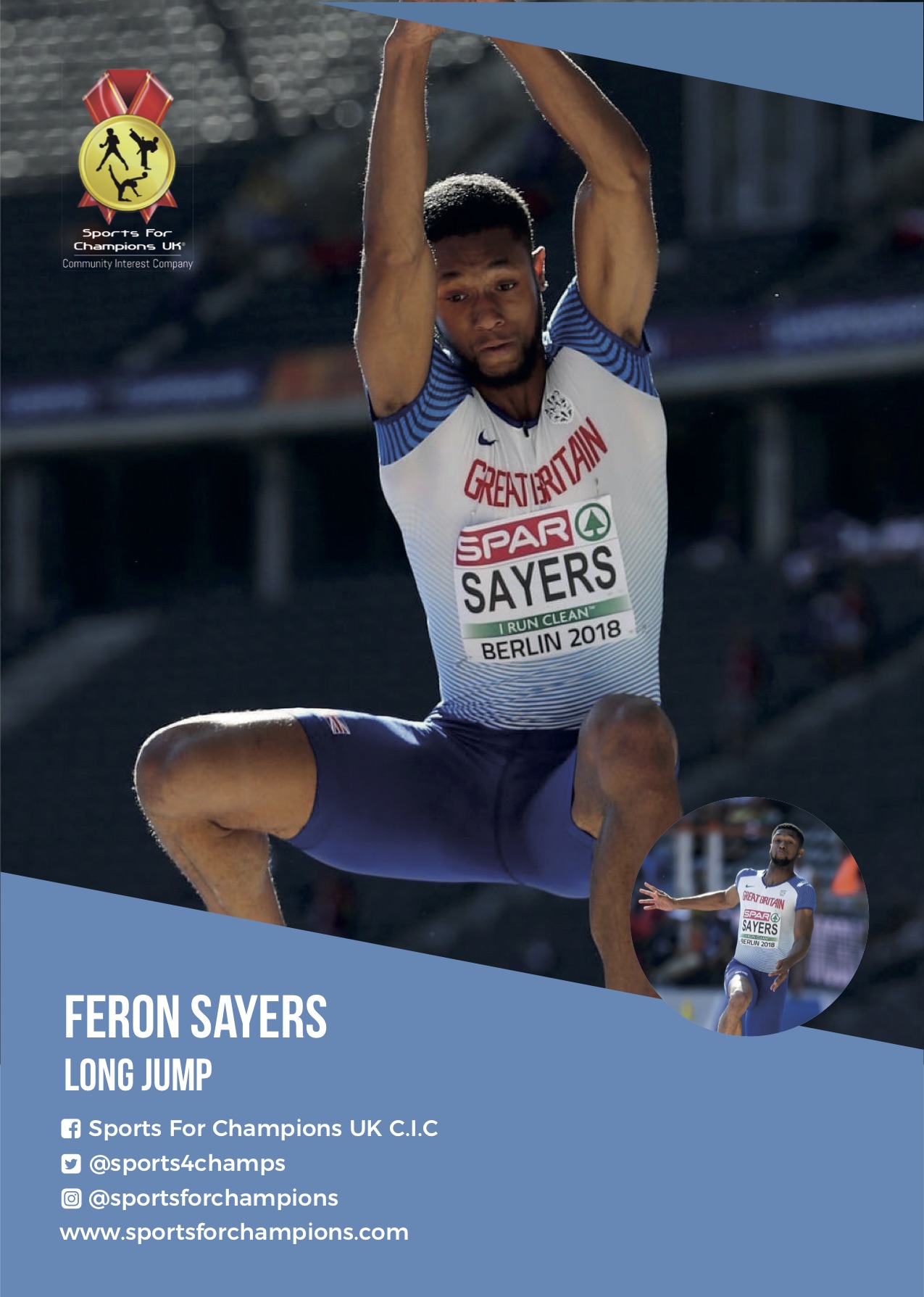 Great Britain's long jump champion Feron Sayers from Sports For Champions UK will be visiting the Academy on 27 February to share some top tips on how to succeed with over 50 Year 9 students.
Feron will be inspiring students by sharing his top tips on the resilience he needed to achieve the top rankings, along with putting students through their paces on a fitness circuit used to train athletes competing at the top level in their sport.
All the students worked hard to gain sponsorship so they could fund, and take part in, the event and teacher Jake Upton said:
"This is a great way to inspire the students, highlighting the careers available in sport and the sacrifices they will need to make to achieve their goals, teaching them skills such as teamwork, leadership and determination."
Ranked top 10 in Europe and 1st in the UK rankings, Feron Sayers was the first British boy in history to jump over 7m at the age of 14 years old and went on to gain his first British silver medal in the men's long jump in 2017.
Sports For Champions UK aims to put athletes in schools across the UK and Ireland, inspiring students to live healthier, more active lives and motivating them to achieve their dreams.
Sponsorship enables the organisation to raise vital funds for the athlete, and also for the school they are visiting.