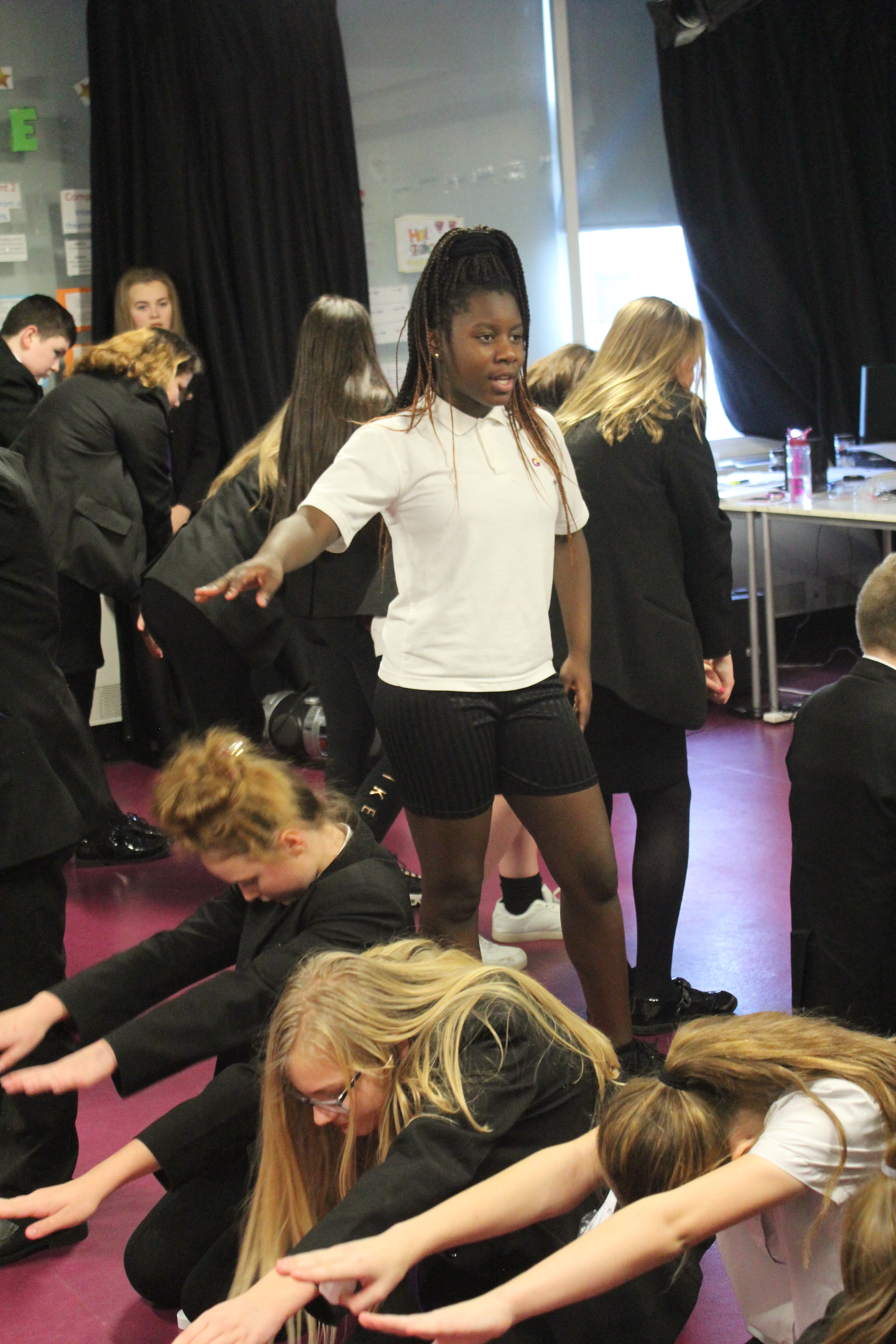 Students have been rehearsing since November for Grace Academy's latest production "We Will Rock You", singing and dancing in a futuristic comedy to smash hit Queen rock favourites including 'We are the Champions', 'Killer Queen' and 'Bohemian Rhapsody'.
The Academy is expecting over 600 people to enjoy the show with the biggest ever cast for a school production, with some of the younger students taking the lead roles including Tyler McKenzie, Year 8, playing Galileo, and Leticia Marques, Year 8, playing Scaramouche.
The show is set in the year 2319, and Earth, now known as Planet Mall, is dominated and run by the Globalsoft Corporation that has banned all forms of music and turned everyone into clones. All wearing the same clothes and thinking the same thoughts, its inhabitants walk around in a brain-dead haze.
Headed up by Killer Queen she has had musical instruments and composers strictly banned and rock music is all but unknown.
A small group of 'Bohemians' struggle with this strict regime of thinking and feeling and decide to try and restore the free exchange of thought, fashion and (most of all) live music. They have heard of a holy grail, Brian May's famous guitar that has been buried in the remains of Wembley Stadium. If they can find it, maybe they can restore rock.
You are invited to enjoy the show on 6, 7, or 8 February, starting at 7pm, with the cost of tickets ranging from £3 up to £10.