Grace Academy Solihull continues to perform with outstanding GCSE results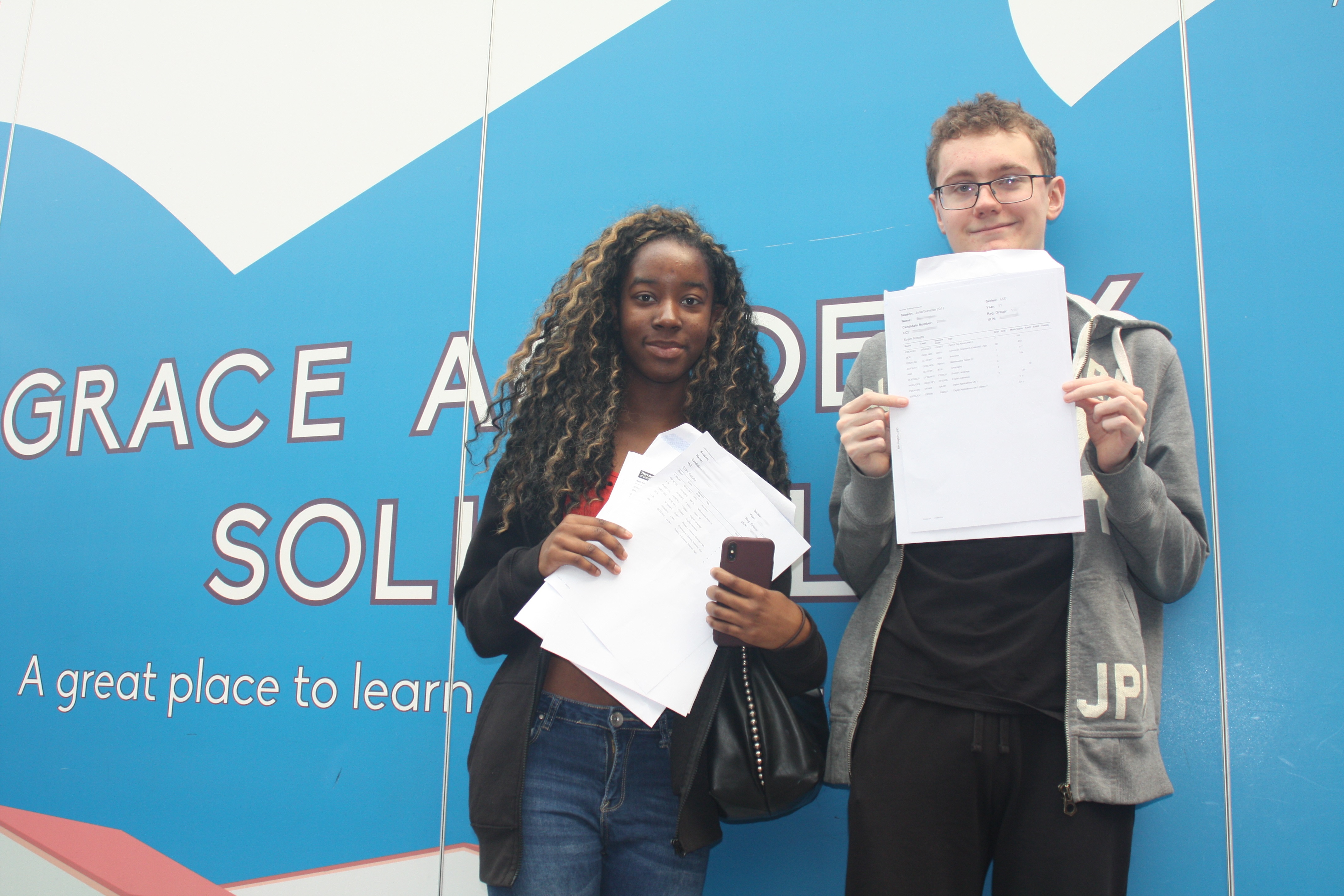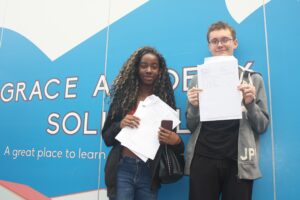 Students at Grace Academy Solihull are celebrating another year of outstanding GCSE results with the Academy continuing to excel, as it has over the last four academic years.
Student performance in Maths and English continues to be strong with 69% of students achieving Grades 4 to 9 in both subjects which is significantly above the national average.
The Academy, which is rated as "Good" by Ofsted, continues to be one of the best performing schools in the region, achieving well in a range of academic subjects including Biology and Physics where 100% of students achieved Grades 4 to 9, and Chemistry where an impressive 59% achieved higher Grades 7-9. Students also excelled in other areas of a broad and balanced curriculum with 100% of students achieving a good pass in subjects such as IT, Music, Dance, Engineering and Sport.
Individual successes were seen across the cohort as students worked tirelessly to meet the challenges of new GCSE specifications. Year 11 student Crystal Donaldson from Grace Academy Solihull, who was the highest achieving student with outstanding grades including the new grade 9 (A**) in Chemistry, Physics and English Literature, said:
"I am extremely shocked and proud of my results. A big thanks to all my teachers who helped me get there."
Student Ben Hughes, who achieved seven Grades 7-9, said:
"I surpassed my expectations and then some and I couldn't have done it without the support of the Grace Academy staff. Thanks for everything, you are all amazing."
Commenting on the Academy's outstanding results, Principal Darren Gelder said:
"Once again the hard work and commitment from students, parents, carers and staff, has produced outstanding results. These results allow our students to stand shoulder to shoulder with any other student in the country."