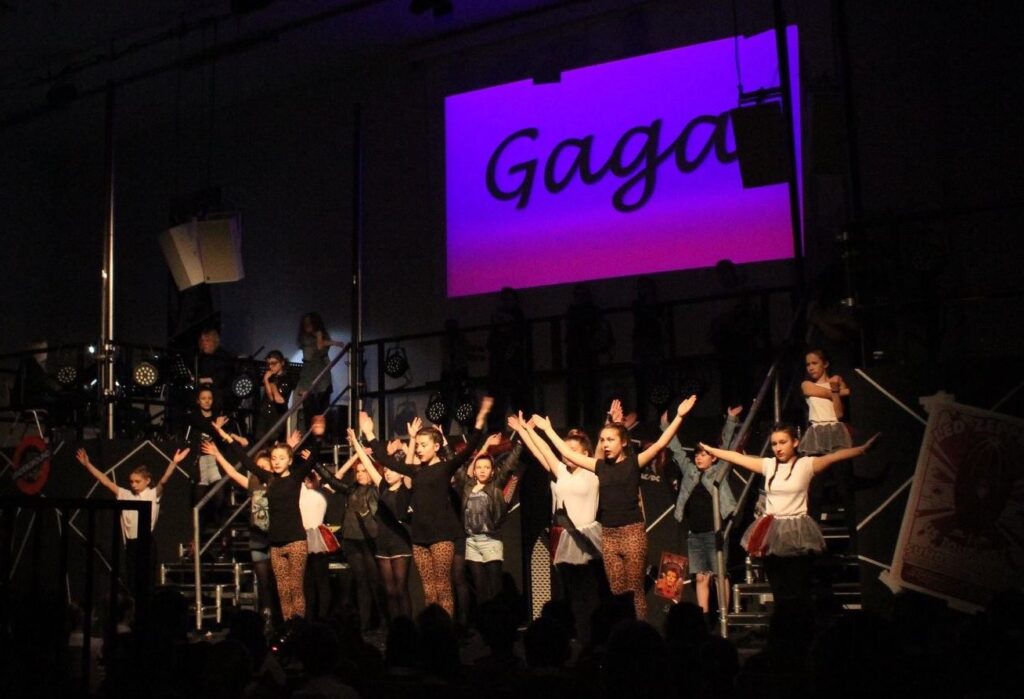 Students have paid homage to popular glam rock band, Queen, in their latest production of the futuristic musical comedy spectacular, 'We Will Rock You'.
Over 600 people enjoyed the show with Grace Academy Solihull's biggest ever cast performing some of Queen's smash hit favourites including 'We are the Champions', 'Killer Queen' and 'Bohemian Rhapsody'.
Younger students took on some of the lead roles like Tyler McKenzie, Year 8, who played Galileo, and Leticia Marques, Year 8, who played Scaramouche. Autumn Rose-Kelly, Year 10, who played the character Pop, said:
"This has been my first production here and it is really exciting and fun. 'Somebody to Love' is my favourite Queen song and it was great seeing the neon lights on the set for the first time."
Keeley Dukes, Year 7, who played a Teen Queen, added:
"It's been hard work, but I have learned that you don't have to be the best actor in the world to take part; you can still be in the production and carry on. We are cheering each other on."
Surprise guest Julian Smith, who won third place in Britain's Got Talent 2009, said:
"After being kindly invited by Deborah Hadley to a performance of 'We Will Rock You', I was amazed how a school not specialising in stage performance put on such a great show which really had some stand out lead performers whom I'm sure have a great future. They are a credit to their school, teachers and parents. I travel the world and see many young trained performers putting on theatre shows and I'm sure some of these children could be on the same path."
The 'We Will Rock You' show is set in the year 2319, and Earth, now known as Planet Mall, is dominated and run by the Globalsoft Corporation that has banned all forms of music and turned everyone into clones. All wearing the same clothes and thinking the same thoughts, its inhabitants walk around in a brain-dead haze.
Head of Globalsoft, Killer Queen has had musical instruments and composers strictly banned and rock music is all but unknown.
A small group of Bohemians struggle with this strict regime of thinking and feeling and decide to try and restore the free exchange of thought, fashion and live music. They have heard of a holy grail, Brian May's famous guitar, that has been buried in the remains of Wembley Stadium. They set out to find it in the hope that, if they do, they can restore rock.