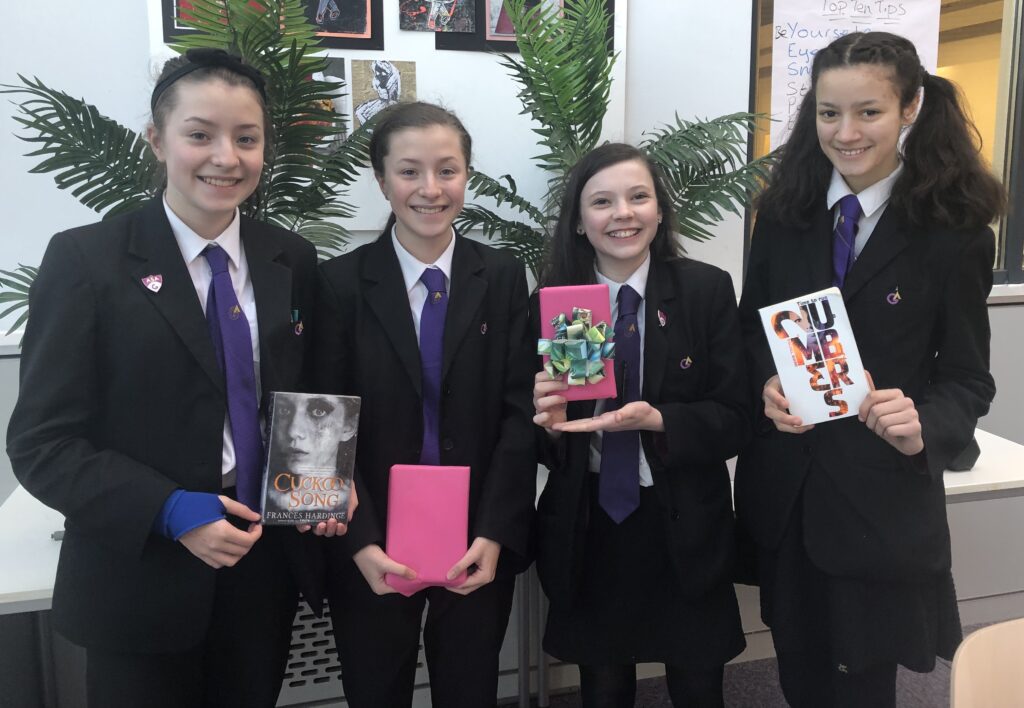 It was an early start for students who enjoyed an enviable 'Bookie Breakfast' of croissants and hot chocolate, while unwrapping mystery books given out by the library to celebrate World Book Day.
Ashley Connolly, Grace Academy's librarian, organised the breakfast to encourage students to sit down together and talk about, and read, a new and diverse range of books. Ashley said:
"Reading should be a social activity, not a private one. We want students to talk to each other about the books they are reading and share the stories with each other. We tell reluctant readers that they shouldn't make reading a chore and should do something to make it more enjoyable like listening to music or eating cookies and drinking tea at the same time.
"I was once given the third book in a trilogy to read, but I hadn't finished the second one in the series, so I ordered myself a takeaway and really enjoyed finishing the second book and eating at the same time. We have a recommended reading list and this month's recommendations are Local Authors."
Student Keeley Dukes, Year 7, who attended the breakfast, said:
"I really like the idea of mystery books because sometimes, when you like a particular author, you can get stuck on reading that author all year long. When the book is wrapped up, you don't know what you are going to get, and this means you might be encouraged to read a different author."
Rayven Billingsley, Year 8, said:
"Some people judge a book by its cover, but if you are given a mystery book, you don't have pre-conceived ideas and will be encouraged to read something you might not otherwise have chosen for yourself."
Talking about attending the 'Bookie Breakfast' Georgina Dukes, Year 7, added:
"Eating always makes everything more enjoyable."
Other activities during the day included a tutor group book quiz, book crafts such as making bookmarks and origami made with book paper led by one of the students, along with the breaktime book market where students could go to receive their free book.
World Book Day is a campaign to provide every child and young person in the UK with their own book, and is a registered charity supported by sponsor National Book Tokens in collaboration with the bookselling and publishing industries.