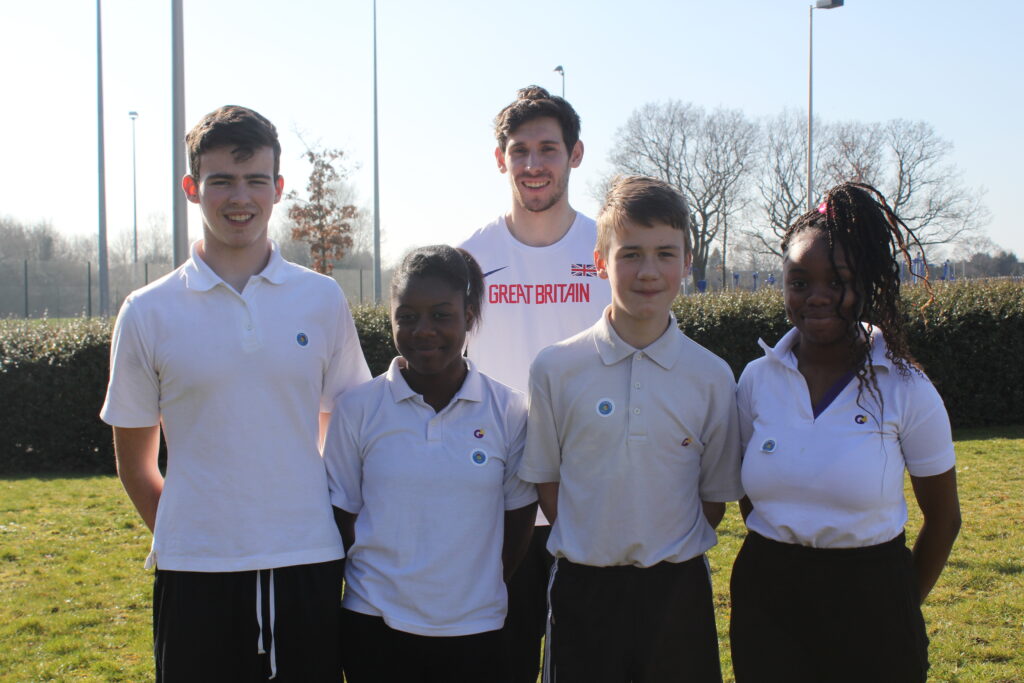 Birmingham-based High Jump champion David Smith, an athlete from Sports For Champions UK, shared some top tips on how to succeed with over 50 Year 9 students at Grace Academy Solihull.
David Smith, who came first in the High Jump at the 2017 Scottish Championships, and second in the 2017 British Championships, put students through their paces on a fitness circuit used to train athletes competing at the top level in their sport.
David also shared about the level of resilience students need to achieve the top rankings and succeed in their chosen sport or careers, explaining:
"You should try and achieve something no matter how difficult it is. I did sport when I was younger, and then went on to university, but I was still good at High Jump, so I decided to focus on this. I moved to Birmingham five years ago, and train in Perry Barr.
"You have to be realistic about your skill level to be a professional sports person, and it can be very draining mentally when you put your whole life on hold to pursue your dreams. My life revolves around High Jump and, even if you get injured, you have to remember that there will always be another championship.
"You need tough mental capacity to overcome the challenges you will face, and you will need to be very adaptable. You may have a four-year Plan A in the run up to the Olympics, but you may end up following Plan Z by the time you reach your goal.
"I really enjoy the training and travelling which is great fun. To be a great professional sports person you need resilience to carry on, despite the setbacks, and a strong work ethic. If you don't train hard, then you won't achieve high standards. There must be a balance between talent and commitment.
"I need to achieve 2m 30cm to qualify for the World Championships and I spend 25 to 30 hours a week in training, five days a week."
All the students worked hard to gain sponsorship totalling £338 so they could help to fund the athlete and his training, and take part in the event, and Year 9 student Callum Crowton said:
"We have learned professionalism and how to present ourselves. I would like to specialise in Shotput and hearing from someone who is a professional and has already made it, will be really helpful. Training is intense and you need strength, confidence integrity, knowledge and professionalism to succeed."
Student Notoya Grant added: "I'm an athlete so having the opportunity to meet a professional athlete is really exciting. I've learned about the best way to be successful in athletics and I'm really interested in sprinting and long-jump."
Teacher Jake Upton who organised the session said:
"This is a great way to inspire the students, highlighting the careers available in sport and the sacrifices they will need to make to achieve their goals, teaching them skills such as teamwork, leadership and determination."
Sports For Champions UK aims to put athletes in schools across the UK and Ireland, inspiring students to live healthier, more active lives and motivating them to achieve their dreams.
Sponsorship enables the organisation to raise vital funds for the athlete, and also for the school they are visiting.