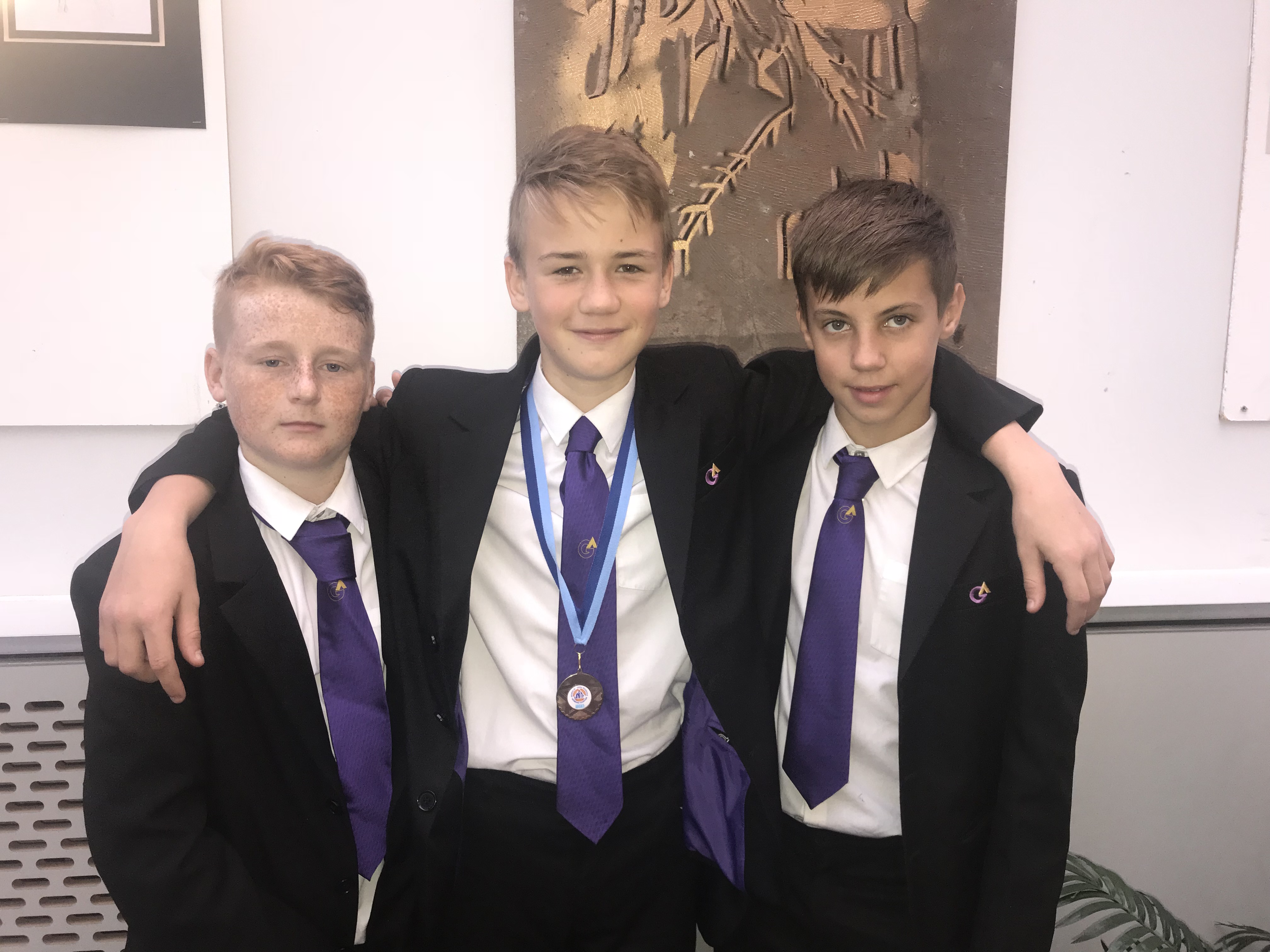 A talented team from Grace Academy are celebrating a bronze medal win in the Sainsbury's Birmingham School Games' Under 14 badminton championship at Smiths Wood Academy.
Callum Crowton, Callum Page, Cavon Phillips and Josh Harris competed against 10 teams from schools across North Solihull to clinch the medal.
Talking about how they won the bronze medal, student Cavon Phillips said:
"In one match the competition was on 7 and we were on 4 in the doubles match and we managed to pull it back by working as a team and talking to each other."
Student Josh Harris added:
"One game was really close, and we won 8 to 7 to win the medal.  I'm pleased we didn't let anyone down and never gave up."
Callum Crowton won five out of his six singles matches, including the pressure match where the team won the bronze medal.  Callum Page and Cavon Phillips formed a formidable doubles partnership to win four out of six matches, while Josh Harris' win of his final game helped to secure the bronze medal win.
PE teacher Ben Sturmey commented:
"All four boys showed a tremendous attitude and I'm proud of how they represented the school.  They showed excellent sportsmanship, such as shaking hands after each game and making honest calls to the umpire during their matches."