Football trip of a lifetime to Holland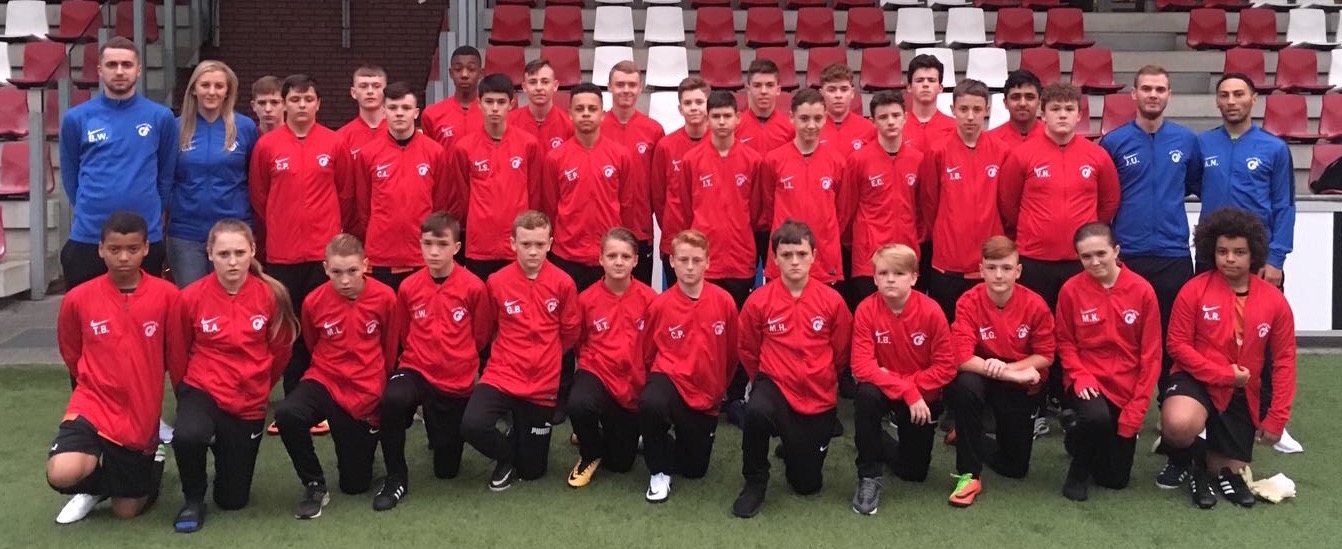 Thirty-two students from Years 8 to 11 set off for the trip of a life time to Holland in October to up-skill themselves and their abilities in football.
The footballing cohort got the chance to play an international club fixture against a Dutch school for the first time, as well as watching live professional football and learning new skills.
Students went through a programme of skill development including passing, moving, dribbling, shooting, and positional work.  They also improved their ability to work as part of team, while developing self-reliance and independence.
PE Teacher Blaine Wakeman says this will help to improve their performance as a team in league fixtures, commenting: "Year 9s have already progressed to the second round of the Solihull Cup and all age groups have reached the second round of the prestigious West Midlands Cup.  Years 7 and 8 have also made it through to the second round of the Birmingham Cup.
"Every year group this year will have at least four professional fixtures compared to two last year, and we have been having over 100 students for KS3 football training, as well as at least 50 students for KS4 and KS5 training."