Masterclass with England rugby union player Jonny Wilkinson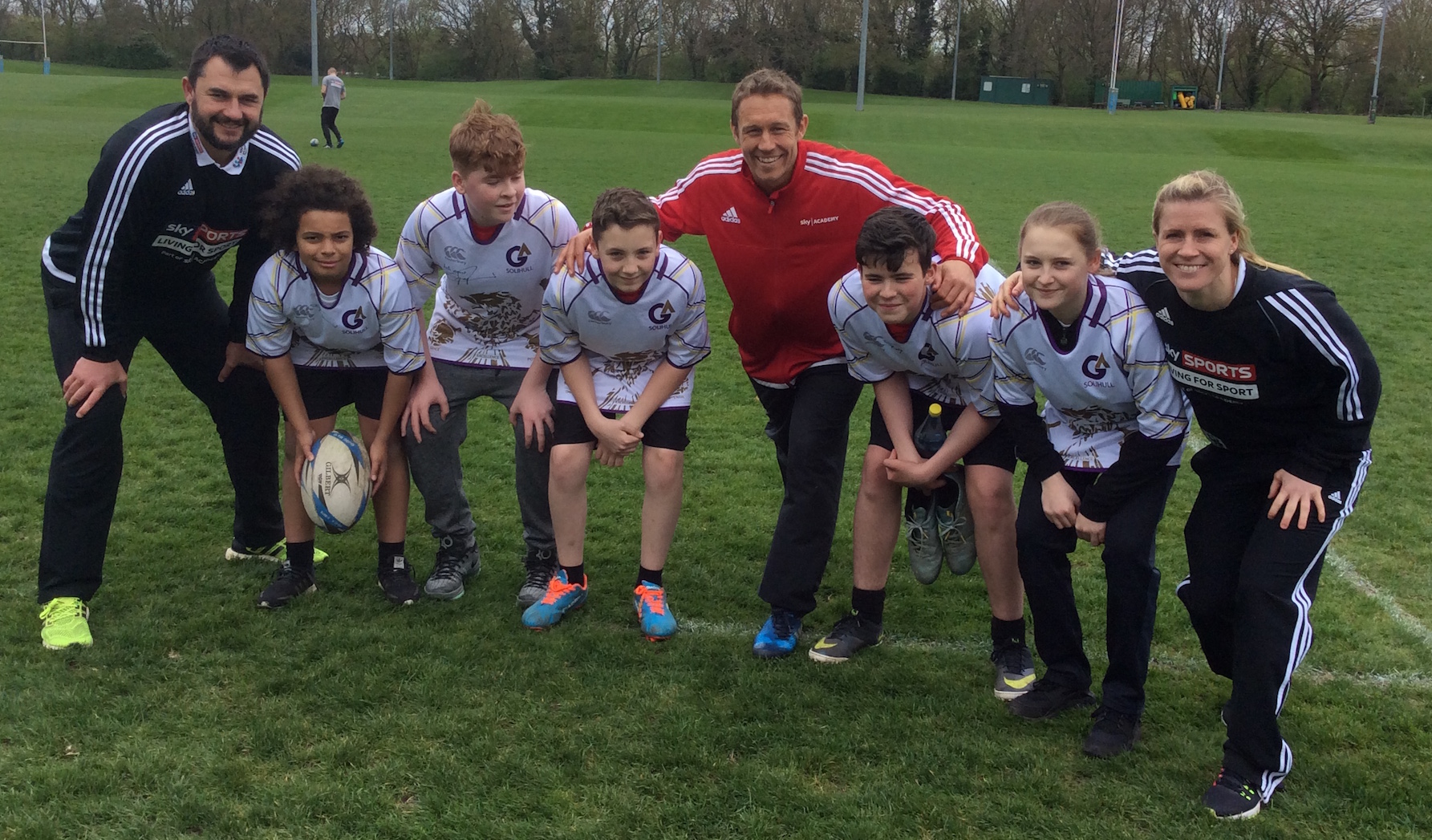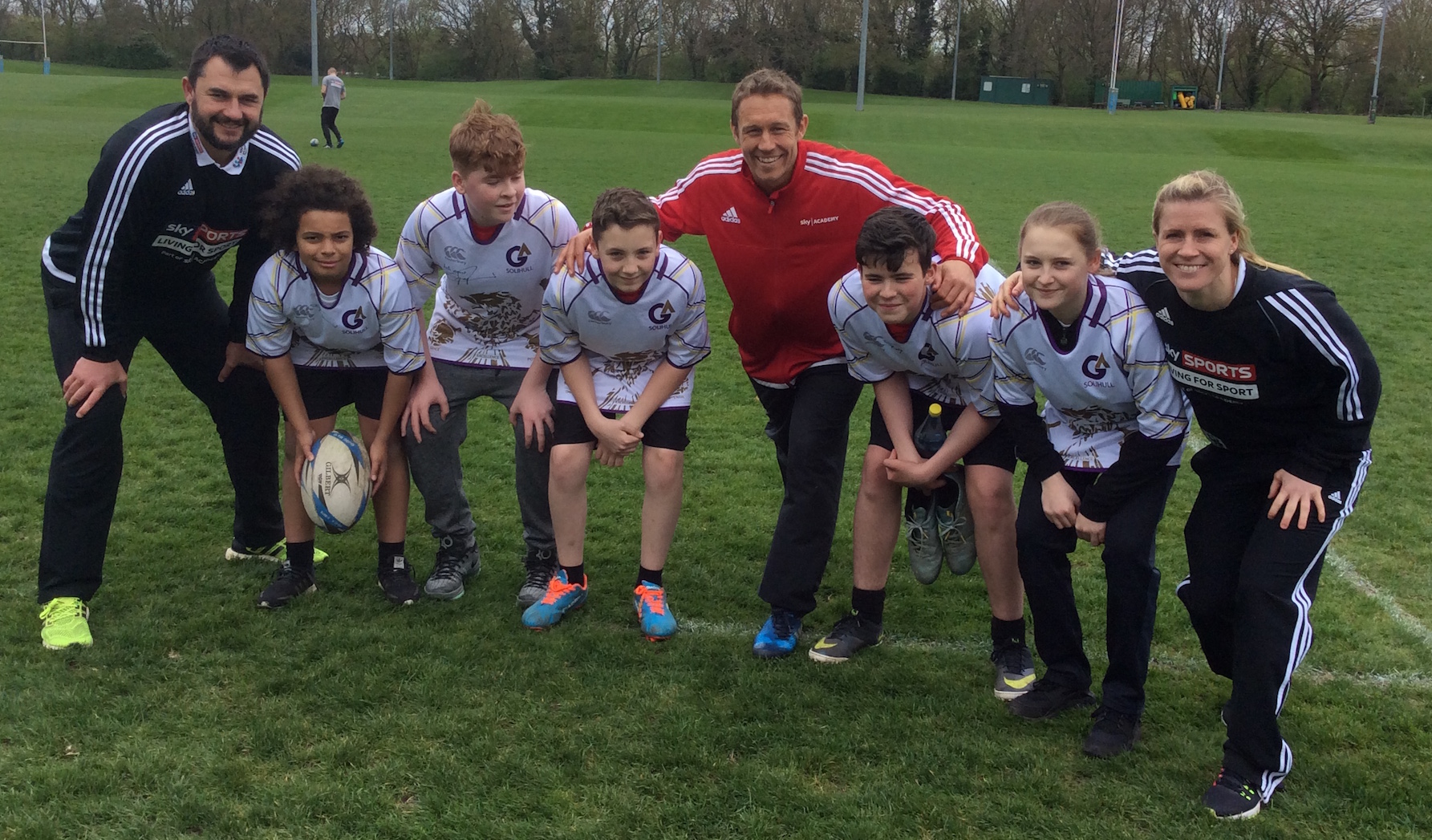 Twenty-two Grace Academy Solihull students won a world-cup level masterclass in footwork, handling, and kicking skills after being selected for a day of training with former England rugby union player Jonny Wilkinson.
We caught up with Sky Ambassador Jonny towards the end of the masterclass, and he said:
"The best thing about these Sky Sports Living for Sport masterclasses is actually seeing the students grow in confidence from the start of the session to the end, both with their sporting skills, but also in small things like their willingness to join in with our discussions."
He continued: "When given an opportunity like this, students really do come into their own, and take that new confidence away with them at the end of the day!"
The students, who were chosen for the world-class rugby training day after winning a prize-draw organised by Sky Sports Living for Sport, also received coaching from current England Ladies Full Back Danielle Waterman and South African international player Thinius Delport.
Student Rosie Allen said:
"It was a great experience and I would definitely recommend it to anyone who is interested in playing rugby. I had a brilliant time learning new skills and meeting new people. I would like to thank the staff at Grace for including me in this 'once in a lifetime' opportunity."
Maxine Bromley, Family Support Worker for Grace Academy Solihull, said that meeting sporting legend Jonny Wilkinson was an amazing and unforgettable experience, and added:
"Watching the students as they participated in the master class with Jonny and the team was truly delightful.  I'm so proud of them all. Memories were made that day that will last a lifetime."
Assistant Head of Year 10, Darrell Edwards from Grace Academy Solihull, said it was a day the students will remember for a long time and commented:
"It was important to enrich our students' experience of sport. I am sure many of them will be more enthusiastic to take up rugby now and their parents were delighted they had this opportunity to learn new skills and work with a top-level sports ambassador."
PE Teacher Jake Upton from Grace Academy Solihull added:
"The Jonny Wilkinson masterclass was a fantastic and truly memorable experience, and one that the fortunate students who attended will never forget. Jonny, Thinius and Danielle were excellent with the students and took a genuine interest in developing their skills as people, as well as improving their skills within the sport of rugby.  The students were blown away from start to finish, and the look on their faces throughout the day demonstrated just how inspired they all were.  The students responded in exactly the right way and represented the academy superbly."
Sky Sports Living for Sport uses top athlete mentors to go in to school to teach students the six keys to achieving success in sport, which are: mental toughness, hunger to achieve, people skills, sports and life knowledge, and breaking barriers.